Billing FAQ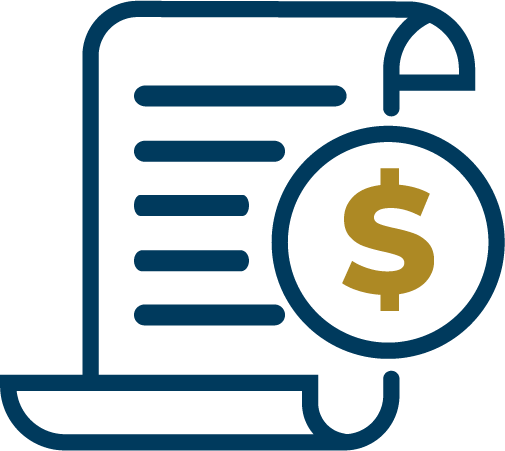 We will bill you at least 22 days prior to the due date.
REGULAR MAIL
Harford Mutual Insurance Group
P. O. Box 62434
Baltimore, Maryland 21264
OVERNIGHT/EXRESS MAIL
Harford Mutual Insurance Group
200 North Main Street
Bel Air, Maryland 21014-3544
FOR FASTEST PROCESSING: Use the pre-coded envelope and billing stub provided and write your billing customer number on your check.
A notice of cancellation will be issued if payment is not received by the due date of the bill.
We will automatically re-deposit the check with the bank for a second presentment. If the check is returned by the bank for a second time, we will issue a cancellation for non-payment of premium notice. Please note: If the check had been provided to satisfy a previously issued notice of cancellation, then the cancellation date will go back to the cancellation date advised in the original cancellation notice.
No, the bill due date is based on the effective date of the policy, due according to your payment plan.
Paying less than the required minimum due payment may result in a notice of cancellation being issued.
When an endorsement to a policy is processed that is premium bearing, the change may increase or decrease the remaining scheduled premium payments; decreases can also result in a decrease to a currently billed invoice.
For a commercial policy, we do not have the billing capability at the present time to directly bill a mortgage company. You should forward the bill to the mortgage company for payment.
If your policy is canceled, the unearned premium, if any, will be used against any unpaid balance. If no balance remains, any unused premium will be returned to the insured.
Yes, we accept VISA®, MasterCard®, Discover®, and American Express® as well as Venmo® and PayPal®. Call 1-855-590-2456 or Pay Online.