Classes of Focus
Harford Mutual Insurance Group writes a wide variety of classes for our insureds. These classes include but are not limited to:
Contractors
Commercial Package or Businessowners policy for artisan contractors, as well as general contractors who have all necessary risk transfer in place.
Lessor's Risk
Commercial Package or Businessowners policy for owned buildings leased to others and occupied by mercantile, offices, and other light commercial tenants.
Habitational
Commercial Package policy for apartment buildings, condominiums, and homeowners associations.
Manufacturing
Commercial Package policy for Light Manufacturing and Food Processing risks.
Mercantile
Commercial Package or Businessowners policy for general department, appliance, clothing, furniture, grocery, hardware, drug, dry goods, electronics, convenience, variety, gift, auto parts, and various other retail stores.
Office
Commercial Package for Businessowners policy for professional office buildings.
Monoline Offerings
We can write General Liability, Commercial Property, and Workers' Compensation on a monoline basis for eligible classes.
Processing & Service
Commercial Package or Businessowners policy for business processing, services, and institutional risks such as printers, repair shops, barber & beauty shops, funeral homes, and laundries & dry cleaning.
Restaurants
Commercial Package or Businessowners policy for all types of restaurants including family style, fine dining, and anything in between.
Wholesalers & Distributors
Commercial Package policy for businesses that distribute wholesale products to retail establishments. A Businessowners policy is available for most classes.
ARBOR INSURANCE PROGRAM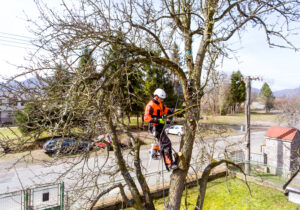 A comprehensive package with an array of property and liability coverage for the tree professional with arbor insurance needs. Other products including commercial auto, umbrella liability, and inland marine help round out the tree professional's insurance program.
Contact the Arbor Program Experts:
Rodney Yates, Jr. of Yates & Associates, Inc.
866-505-2663 (toll-free)
Email the experts at Yates & Associates: ARBORins@Yates-USA.com