Join Poole named to the Board of Chesapeake Therapeutic Riding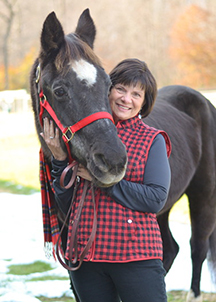 Vice President and Treasurer June Poole has been named to the Board of Directors for Chesapeake Therapeutic Riding (CTR). June has been a regular volunteer with CTR since 2018.
CTR is an equine-based therapeutic healing and learning center in Abingdon, Maryland that connects specially-trained horses with those who may never otherwise have an opportunity to be around them. Programs include physical therapy, bereavement, and horse-powered learning.