AM Best Affirms "A" Rating for Harford Mutual Insurance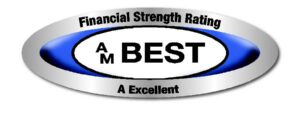 AM Best publicly announced the affirmation of Harford Mutual Insurance's Financial Strength Rating (FSR) "A" with a Stable outlook and Issuer Credit Rating (ICR) "a" with a Stable outlook. Harford Mutual always strives to improve in every financial, operational, strategic, and risk management category. An affirmed A, Stable rating highlights the company's excellent capitalization, strength, and results.
Metrics cited include capital strength, strong underwriting discipline, strategic planning, and robust Enterprise Risk Management framework and process. Harford Mutual earned a score of "Significant" with regard to Innovation, which is higher than the current industry average.