2018 Service Award Breakfast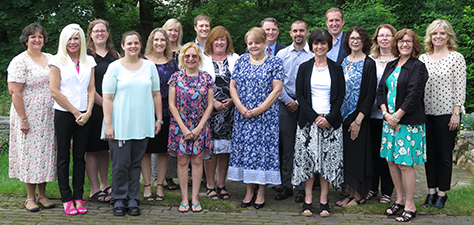 Harford Mutual Insurance recognized 20 employees celebrating a milestone anniversary–5 years to 40 years–in 2018. Everyone gathered at Ladew Topiary Gardens to enjoy breakfast, an awards ceremony, and a guided tour of the Manor house.
Thank you all for your combined 325 years of valued service!
2018 Service Award recipients
5 YEARS: Alison Barry, Phillip Kerr, Ian Magill, Stacey Rebbert
10 YEARS: Sandra Antonicello, Elaine Harrell, Sylvia Larocca, Stacy Mentzer, Ryan Smith
15 YEARS: Susan Chanski, Lisa Foehrkolb, Greta Hittle, Matt Moreau, Tish Rees
20 YEARS: Bill Wynne
30 YEARS: Ann Anders, Nicole Lembach, June Poole, Nancy Przybylski
40 YEARS: Gail Maschke