Harford Mutual employees donate $12,764 to charitable organizations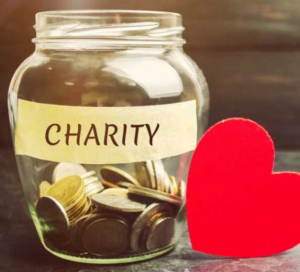 Ten Harford Mutual Insurance employees donated their accrued personal paid time off (PTO) to various charitable organizations, including St. Jude Children's Research Hospital, Maryland Food Bank, Catholic Charities of Baltimore, Living Legacy Foundation, Phoenix Wildlife Center, Fallston Presbyterian Church, Dundalk Presbyterian Church, The Emma Clare Foundation, and United Way of Central Maryland. The donations totaled $12,764.
The option to donate unused PTO was extended to employees in 2020, as many individuals canceled vacations and other plans due to the ongoing COVID-19 pandemic. Donating PTO to charitable organizations of their choosing provided a means for employees to remain meaningfully connected to their communities at a time when isolation is prevalent. In a message to employees, President and CEO Steve Linkous wrote, "2020 has been challenging, and we feel these options give you some choices that can fit for you and your family's situation."
Separate from the PTO donations and in addition to the original 2020 giving budget of more than $280,000, Harford Mutual has designated $250,000 to support various organizations and first responders during these unprecedented circumstances.