Caty Hartley Graduates from Towson University Professional Leadership Program for Women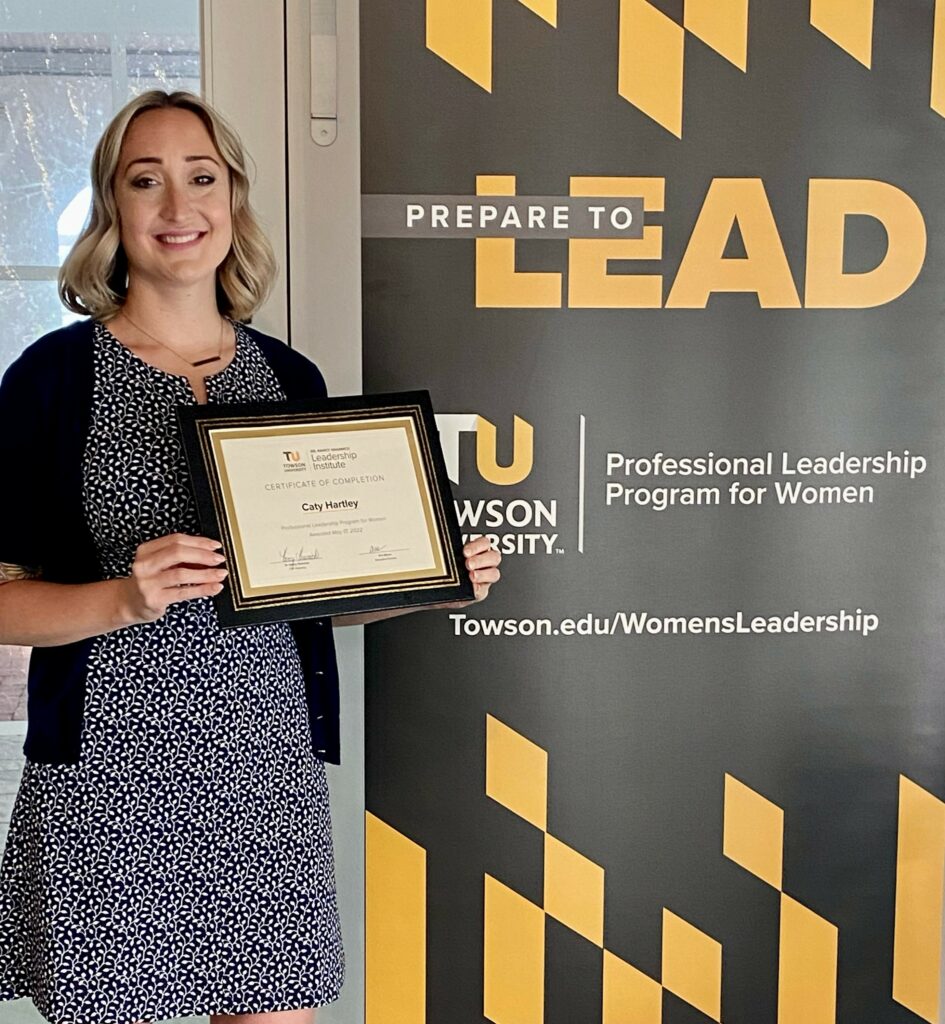 Harford Mutual Insurance Group is proud to announce that IT Project Manager Caty Hartley has graduated from the Towson University Professional Leadership Program for Women, a professional development program dedicated to increasing the capacity for leadership and influence for women leaders in Greater Baltimore. Hartley graduated on May 17, 2022, and was a member of the seventh cohort of the leadership program.
"The Dr. Nancy Grasmick Leadership Institute Professional Leadership Program for Women is much different than any other leadership program or course that I have been a part of," said Hartley. "This program was transformational and focused on self-awareness, core values, strengths, innovation, self-care, mindful leadership, and personal growth. I was surrounded by amazing, driven, brave, and passionate women who inspire me and make me want to be a better leader."
Harford Mutual is committed to fostering advancement and leadership opportunities for all employees, especially women. Assistant Vice President of Marketing & Corporate Communications Stacey Rebbert preceded Hartley, graduating from the Towson University Professional Leadership Program for Women in 2021.
Hartley joined Harford Mutual Insurance Group in February of 2010 as a Claims Examiner and became an IT Project Manager in 2021. In her role, Hartley supervises and leads a team while overseeing multi-million-dollar core system replacement projects.
Hartley earned her bachelor's degree in psychology from Towson University. She also holds the Associate in Claims (AIC), Chartered Property Casualty Underwriter (CPCU), and Project Management Professional (PMP) designations.