Harford Mutual Insurance Group Announces Two Officer Promotions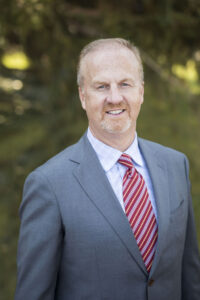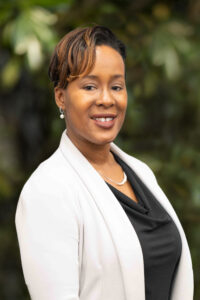 Harford Mutual Insurance Group announced the promotions of two officers.
Wayne Gearhart has been promoted from Vice President of Claims to Senior Vice President and Chief Operating Officer. Bringing nearly 30 years of insurance industry experience to the new position, Gearhart joined Harford Mutual in 2019 as Assistant Vice President of Claims and was promoted to Vice President of Claims in 2021. In his new role, Gearhart will lead strategic initiatives and overall operations. He will also oversee the Information Technology Department. Gearhart will continue to direct and execute Claims Department strategies.
Gearhart serves as a member of the Atlantic Claim Executive Association (ACEA). He earned a Bachelor of Science in Finance from The Ohio State University and received his CPCU designation in 1999.
Geneau Thames has been promoted from Assistant Vice President, General Counsel, and Corporate Secretary to Vice President, General Counsel, and Corporate Secretary. Thames has served as Harford Mutual's in-house counsel since 2015. In her new role, Thames will oversee Harford Mutual's Internal Audit & Advisory and Executive Support staff, as well as formalize corporate governance oversight of Underwriting Compliance. She will also continue to advise the CEO and other executives on strategic initiatives and represent Harford Mutual in dealing with clients, external agencies, and regulatory bodies as the primary legal counsel.
Thames currently sits on the Maryland State Ethics Committee, the Federal Affairs Committee for the National Association of Mutual Insurance Companies (NAMIC), the Government Regulatory Committee for the Pennsylvania Association of Mutual Insurance Companies (PAMIC), and the DRI Corporate Counsel Committee. Thames also serves as Chair of Harford Mutual's Inclusion, Diversity, and Opportunity Committee (IDOC) and sits on the Board of Directors for the Boys and Girls Clubs of Harford and Cecil Counties and There Goes My Hero. In 2022, The Daily Record named her a Leader in Law honoree, and in 2020, she was named one of Maryland's Top 100 Women by The Daily Record. Thames has a dual bachelor's degree in political science and economics from Towson University and her Juris Doctorate from the University of Baltimore, which she received cum laude.
"We are fortunate to have Wayne and Geneau moving into these new roles," said Steven Linkous, President and CEO of Harford Mutual Insurance Group. "As we've grown, they've both contributed to Harford Mutual's success and consistently lived our amazing culture and resolute values. We are excited to see what we will continue to accomplish together."