Harford Mutual Insurance Group Names Jeffery Bischoff Assistant Vice President of Information Technology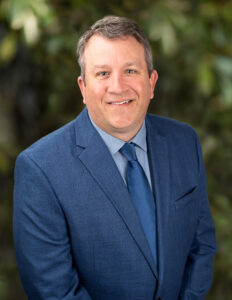 Harford Mutual Insurance Group announced today that Jeffery Bischoff has been named Assistant Vice President of Information Technology.
In his new role, Bischoff will oversee the Information Technology (IT) department and will be responsible for developing and leading the company's information technology strategy to enable Harford Mutual's vision to be the regional insurance carrier of choice.
Bischoff brings more than 25 years of IT experience to his position. Most recently, he held the position of Technology Solution Manager in the Policy Platform Department at American Family Insurance Group.
Previously, Bischoff held technical positions at Selective Insurance Group, Housing Authority Insurance Group, and Travelers Insurance before joining New London County Mutual Insurance in 2015 as Assistant Vice President of IT. His responsibilities at New London County Mutual Insurance included managing IT and Infrastructure and directing the implementation of Guidewire across the organization.
Bischoff holds a Bachelor of Science in Management & Marketing from Syracuse University.