Harford Mutual Insurance Group Wins Novarica Impact Award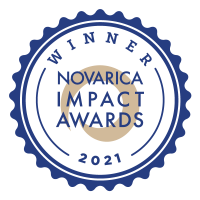 Harford Mutual Insurance Group is proud to announce it has won an Impact Award from the Novarica Insurance Technology Research Council, the largest peer-juried awards in insurance technology.
Harford Mutual Insurance Group was named the midsize property/casualty winner in the Core Initiatives category for creating a new policy administration system and building an agency quoting portal. The project was executed in just 17 months and increased production of agency-rated business by 100%.
"Modernizing our agency-facing portal along with our new policy admin system has simplified the process for agents to do business with Harford Mutual, increasing agent satisfaction and business throughput," says Steven Linkous, President & CEO of Harford Mutual Insurance Group. "We are humbled and honored to receive this prestigious award as recognition for all of our work over the last two years."
The project was a cross-departmental effort led by Harford Mutual's IT and Underwriting departments. Team members replaced the company's 25-year-old legacy policy system and increased straight-through processing for business owners, commercial auto, umbrella, and workers' comp. The project generally increased customer experience and gave agents the ability to quote, bind, and issue in real time.
The Novarica Impact Award recognizes insurance CIOs and their teams for implementing technology that has a positive business impact. More than 60 CIO council members reviewed more than 60 case studies in three divisions. Harford Mutual's case study was published in Novarica's 10th Annual Impact Case Study Compendium.