Linkous Family Raises Record-Setting Funds for Childhood Cancer Research and Goes Bald for St. Baldrick's Foundation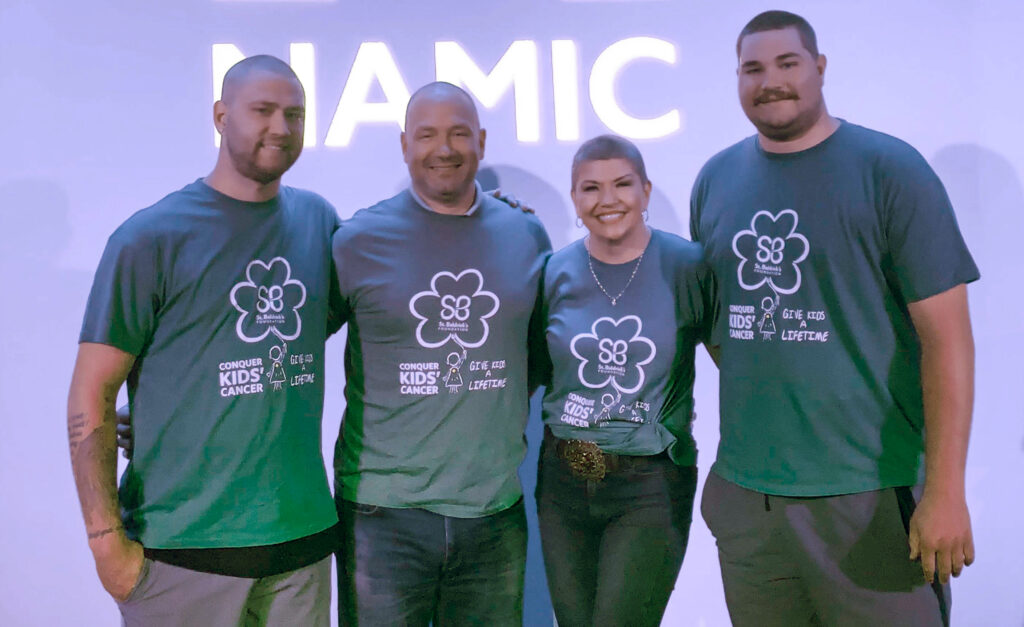 Harford Mutual Insurance Group is proud to announce its President and CEO, Steve Linkous, and his family recently went bald for an important cause. They raised not only awareness but a record-setting $550,000 shaving their heads for the St. Baldrick's Foundation, the largest non-government funder of childhood cancer research grants. The Linkous family is currently the top fundraising participant in 2021 for St. Baldrick's and currently the number one fundraising family this year.
"We had donors who gave a dollar, we had donors who gave $25,000, and of course, Harford Mutual Insurance Group that came behind us and gave $75,000," said Steve Linkous. "We wanted people to just be part of this, and it speaks to the mutual industry because that's why we're here. We came together to support the community. It's just so humbling and so fantastic at the same time. We're thrilled."
On September 22, 2021, Steve, his wife Sandi Linkous, and their sons Joel and Jacob Linkous, braved the clippers at their head-shaving event at the National Association of Mutual Insurance Companies (NAMIC) Annual Convention in Nashville, Tennessee. Joel donated 30 inches of his hair to Wigs for Kids.
The Linkous family was introduced to the St. Baldrick's Foundation several years ago through Chuck Chamness, the retiring President and CEO of NAMIC, whose son Joey is a childhood cancer survivor. The Linkous family members are also the top-earning shavees in NAMIC history. Because of the Linkous family's efforts, the NAMIC Convention head-shaving event had its highest fundraising year since it started in 2014.
The family's initial fundraising goal was $300,000, and their stretch goal was $400,000, but both goals were shattered as they reached over half a million dollars. These funds will support critical research to find cures and improved treatments for all childhood cancers.
For the full video of the head-shaving event, click here: (Video Source: NAMIC)
For the highlight reel, click here: (Video Source: NAMIC)
For photos of the head-shaving event, click here: (Photos Source: NAMIC)